Welcome to Funny Babygrow eStore
INTERNATIONAL SHIPPING IS AVAILABLE. PLEASE EMAIL INFO @ ATTITUDEBABY.COM IF YOUR COUNTRY IS NOT SHOWING.
Franchise Offer available now.
We are the leading manufacturers of funny baby grows in the UK. We manufacturer high quality and unique custom printed, funny baby grows products. Our products are made of 100% cotton and 200% love. We welcome wholesale baby blanks trade inquiries.
Attitude Baby came into existence in 2015 and since then has disrupted the market of personalised funny baby grows. This is because we put our heart and soul into creating beautiful, unique and humorous babygrows for your beloved children. In less than a year, our product portfolio expanded from a handful of products to now just under 1,000 unique designs. We cater to both the parents as well as trade customers. We are proud licensed distributors for Rock Band.
We Are More Than Just an eStore!
We offer a huge selection of Baby products such as Premature Baby Clothes, Baby Birthday Gifts, Baby Shower Gifts, Football and Rugby Collection, Funny Baby Grows, Kids Rock Tee, Personalised Printed Baby Clothing and we also welcome trade enquiries from eBay/Facebook/Amazon traders.
We welcome enquiries from legitimate trade customers. Fill the form to claim your 20% trade discount on a spend of £75GBP or more. Please note, minimum spend applies.
We welcome Retailers/Facebook Traders/Market Traders, please feel free to contact us if you are not sure and we will be happy to help. Fill in the below form and we will email you the discount code.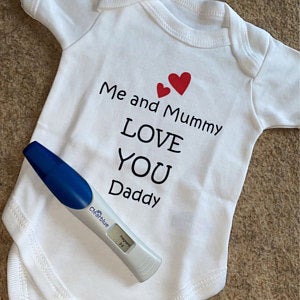 Attitude Baby
Funny Babygrows, Plain Baby Grows, White Cotton Baby Grows, Baby Boy Clothes, Baby Girl Clothes, Personalised Baby Clothes, Printed Baby Grows. A wide range of UK made 100 % cotton plain baby clothes and novelty and funny baby grows are available on our website. 
Our eBay Store
Our eBay shop has around 1,000 products. There are 37 categories on our eBay shop. You can read over 1,000 reviews on eBay shop and check 100% satisfaction level with our service. Shopping with Attitude Baby is safe and a real pleasure. We are committed to serving you better.
All our products are manufactured with love by our CEO who is a grandmother and has decades of experience working with mothers and children. If you shop with us, you will never go wrong. That is our promise.
We have Around 1,000 Products
Welcome to Our Online Store!
Feel free to contact us if we can make your shopping journey more pleasant.
Open 12am-12pm Every Day
Not Closed on Holidays
Visit us on Instagram @attitudebaby_ltd!